Coral Gables, Florida
Located Southwest of Miami, in the small town of Coral Gables, this Kalamazoo outdoor kitchen is a home chef's dream.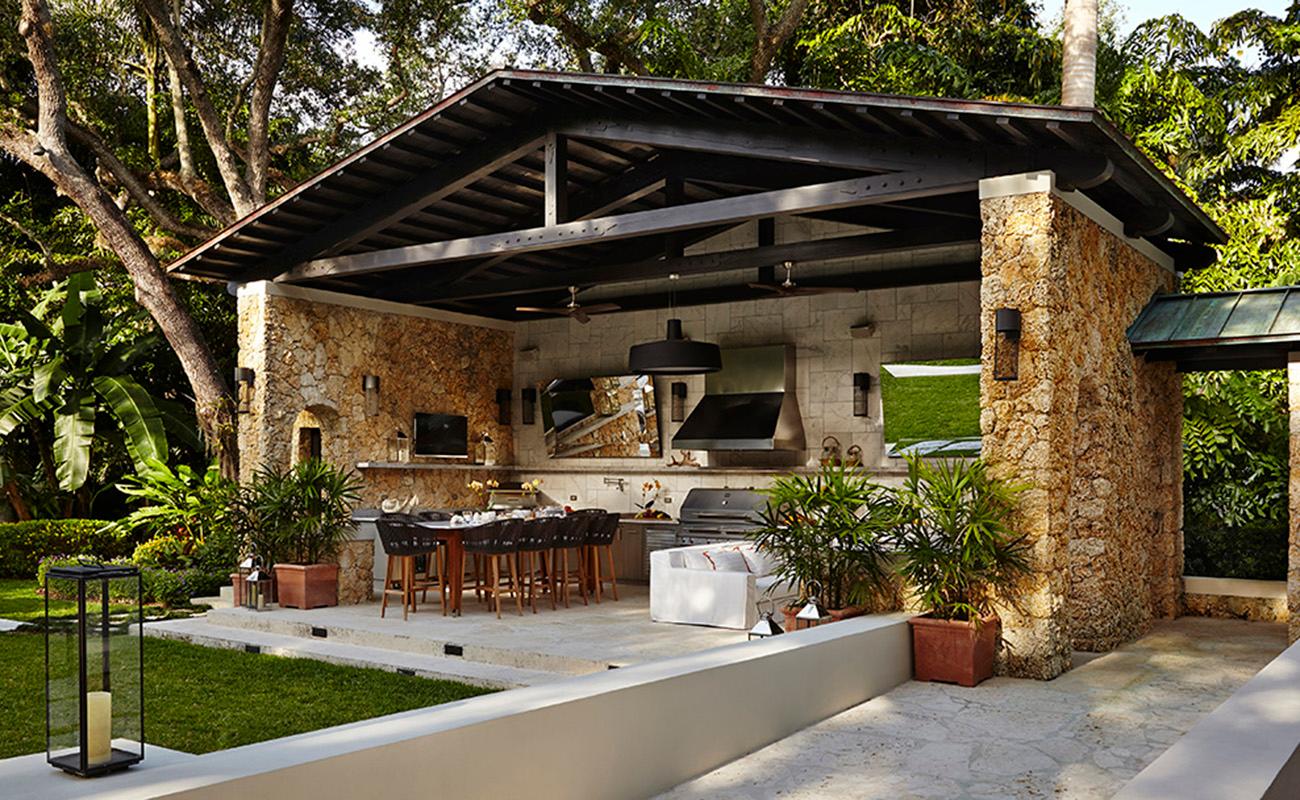 Located southwest of Miami, in the small town of Coral Gables, this Kalamazoo outdoor kitchen is a home chef's dream. A Tuscan-inspired stone structure was built to house the outdoor kitchen, providing shade and shelter from the elements.
A small distance from the main home, the outdoor kitchen is fitted with every outdoor cooking feature imaginable. The focal point of the kitchen is the Kalamazoo Hybrid Fire Built-in Grill, large enough to easily cook for parties of 50 or more. Powerful ventilation is mounted above the grill to capture smoke and protect the structure. The grill is flanked by an expanse of counter space, with plenty of room for prepping and serving. The gas-fired Artisan Fire Pizza Oven sits conveniently in the corner to the left of the grill, and four cooktop burners amp up the kitchen's cooking capabilities.
Ample stainless steel cabinetry is incorporated into the design so that the homeowners can store cooking utensils, dishes and other items outdoors all year round. Energy efficient refrigerator and freezer drawers keep groceries at food safe temperatures, even on scorching Florida summer days. A glass door outdoor wine chiller offers full UV protection and keeps varietals at optimal temperatures. The outdoor dishwasher helps this outdoor kitchen function completely independently of the indoor kitchen. Dishes can be loaded straight from the dining table, cleaned, and stored in the weather-tight cabinetry for the ultimate convenience. An outdoor warming cabinet using steam heat is installed next to the grill to keep food warm and moist – particularly useful when entertaining.
The homeowners created an outdoor oasis perfect for gourmet cooking and entertaining family and friends.
GET STARTED WITH OUR OUTDOOR KITCHEN PLANNING GUIDE
Our outdoor kitchen design team has compiled this handy guide chock-full of great advice and recommendations. It includes tips on getting started, planning your kitchen layout, selecting products and some key mistakes to avoid.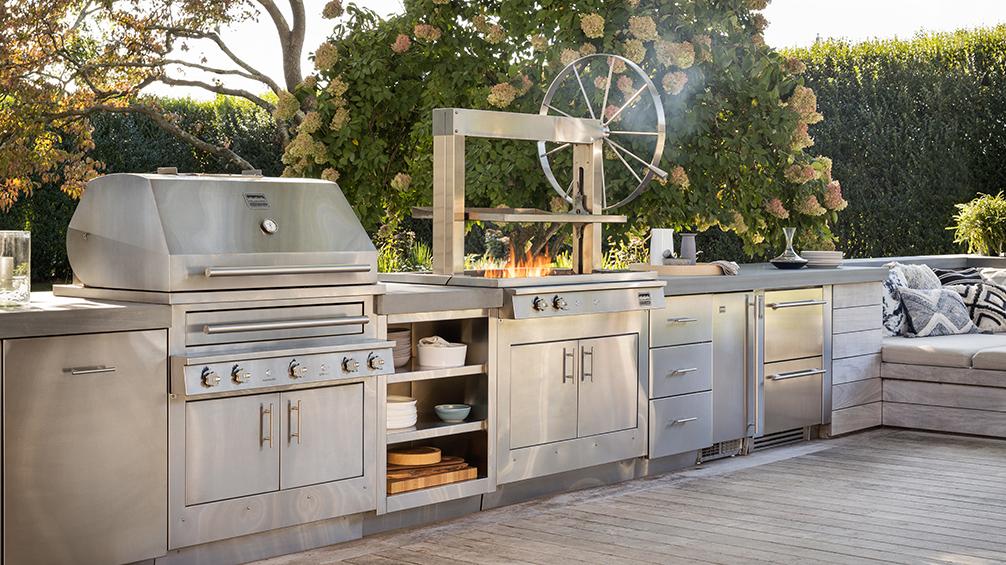 EXPERT DESIGN SUPPORT AT EVERY STAGE
Our team of expert designers is here to help create your dream outdoor kitchen. From space planning to product selection to installation support and everything in between, we can help. Leverage our experience to create an outdoor space to enjoy for many years to come. Let's get started today.