Bridgehampton, New York
A secluded backyard is the perfect spot for live fire cooking adventures.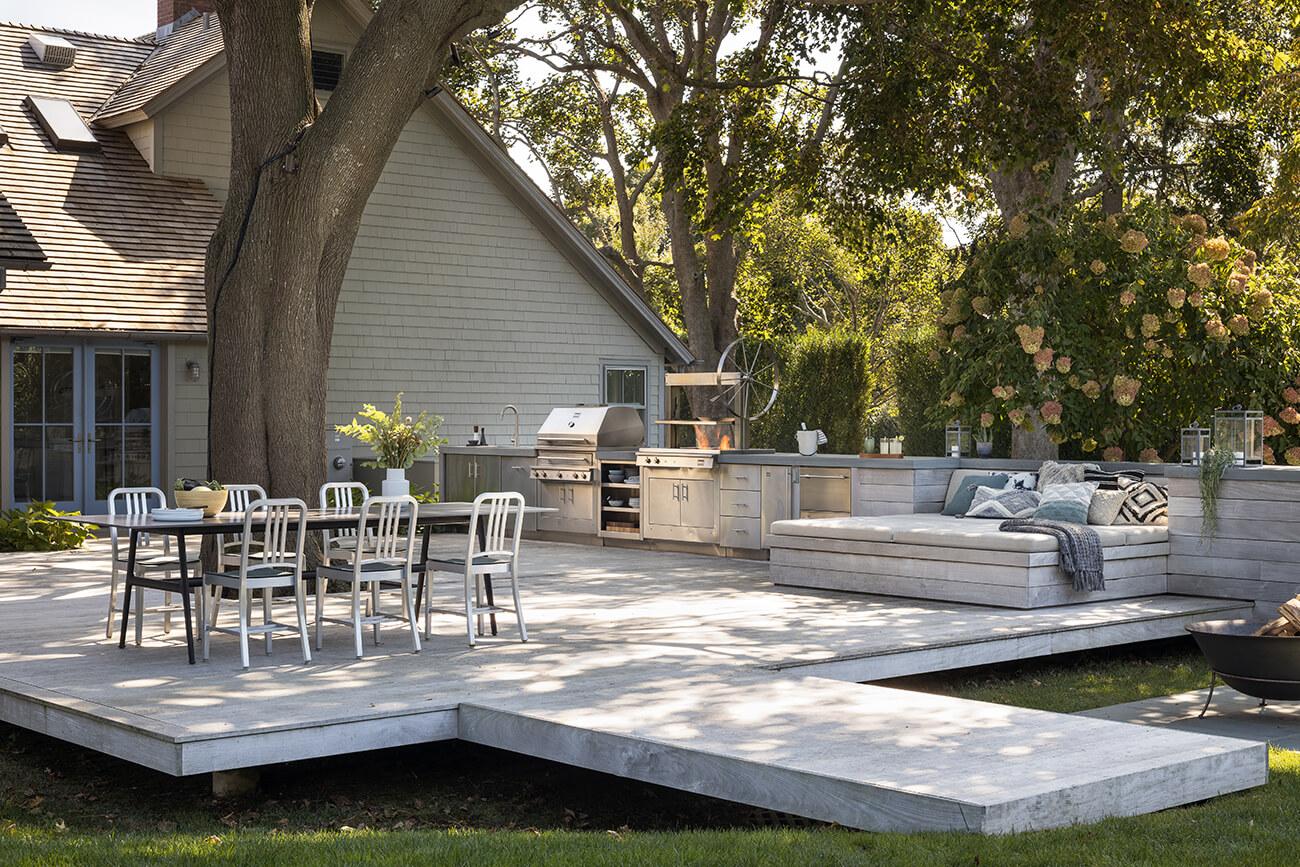 This generous outdoor living space in the Hamptons has a cool and calming grey color palette that perfectly complements the outdoor kitchen's sophisticated stainless steel appliances and cabinetry. With a large surrounding backyard and tall hedges, the space's fire pit and expansive deck are exceptionally private.
A K750HB Hybrid Fire Grill and K750GB Gaucho Grill in the outdoor kitchen offer the homeowners endless cooking possibilities. With the Hybrid Fire Grill, everything from high-heat, gas-only searing to low and slow, wood-smoke infused American barbecue is possible. The Gaucho Grill is a visually stunning centerpiece with an eye-catching 30-inch spoked wheel that raises and lowers the grilling surface above the wood fire for total temperature control. The Gaucho's gas starter ensures a more convenient primal cooking experience. Weather-tight Signature Series storage creates a sleek, timeless look across the whole kitchen while protecting dishes and linens from the elements. Refrigerated drawers, a sink and trash and recycling cabinets allow this outdoor kitchen to be used completely independently of the indoor kitchen.
With a fully functional outdoor kitchen, the homeowners can entertain effortlessly. Prepping, cooking and cleaning tasks can all be done outdoors with guests. This comfortable, beautiful backyard is the perfect place to host exceptional meals, celebrations and time spent with friends and family.