Boston, Massachusetts
A rooftop kitchen and living space with city views is a welcoming urban retreat.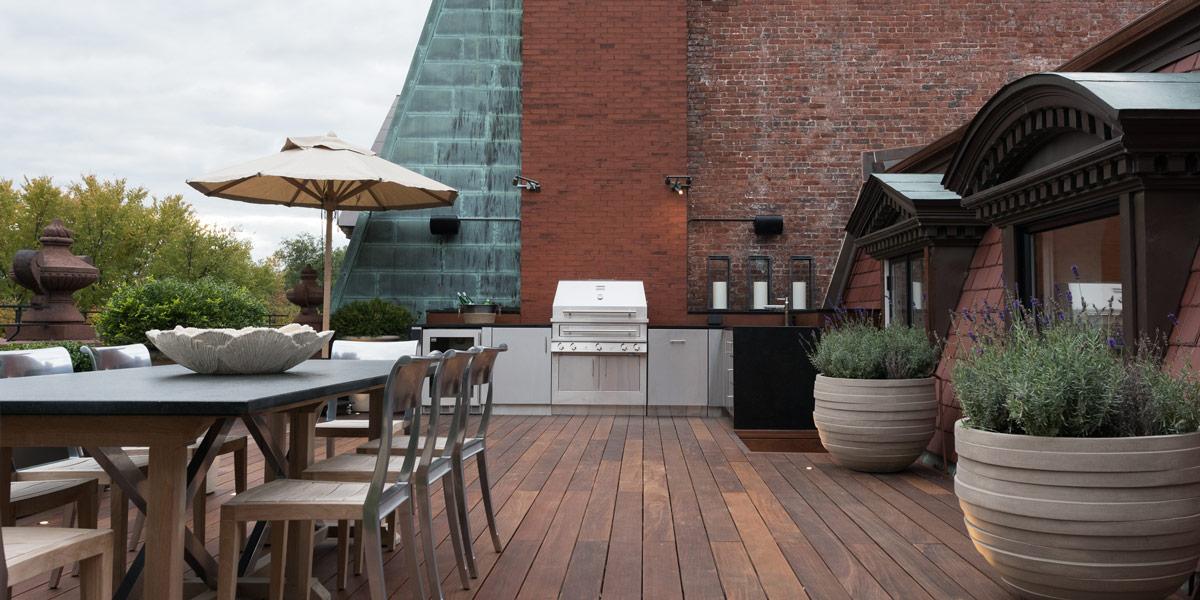 This rooftop outdoor space takes its design cues from the character and color of the buildings' brick facade. Warm ipe-wood floors, red slate shingles, plenty of greenery and cozy, neutral furnishings create an inviting atmosphere to take in the expansive views of downtown Boston.
A fully independent Kalamazoo kitchen in stainless steel adds a modern touch and plenty of outdoor cooking potential to this rooftop retreat. Open to the elements, the kitchen's Signature Series cabinetry provides excellent year-round weather-tight storage for dishes, serveware and linens. The centerpiece of the kitchen, a built-in K750 Hybrid Fire Grill, is perfectly sized to accommodate simple weeknight family grilling or entertaining with large groups of friends.
The rooftop's generously sized dining table and firepit lounge are ideal venues for savoring home-cooked meals (and the view) while taking pleasure in being outdoors.