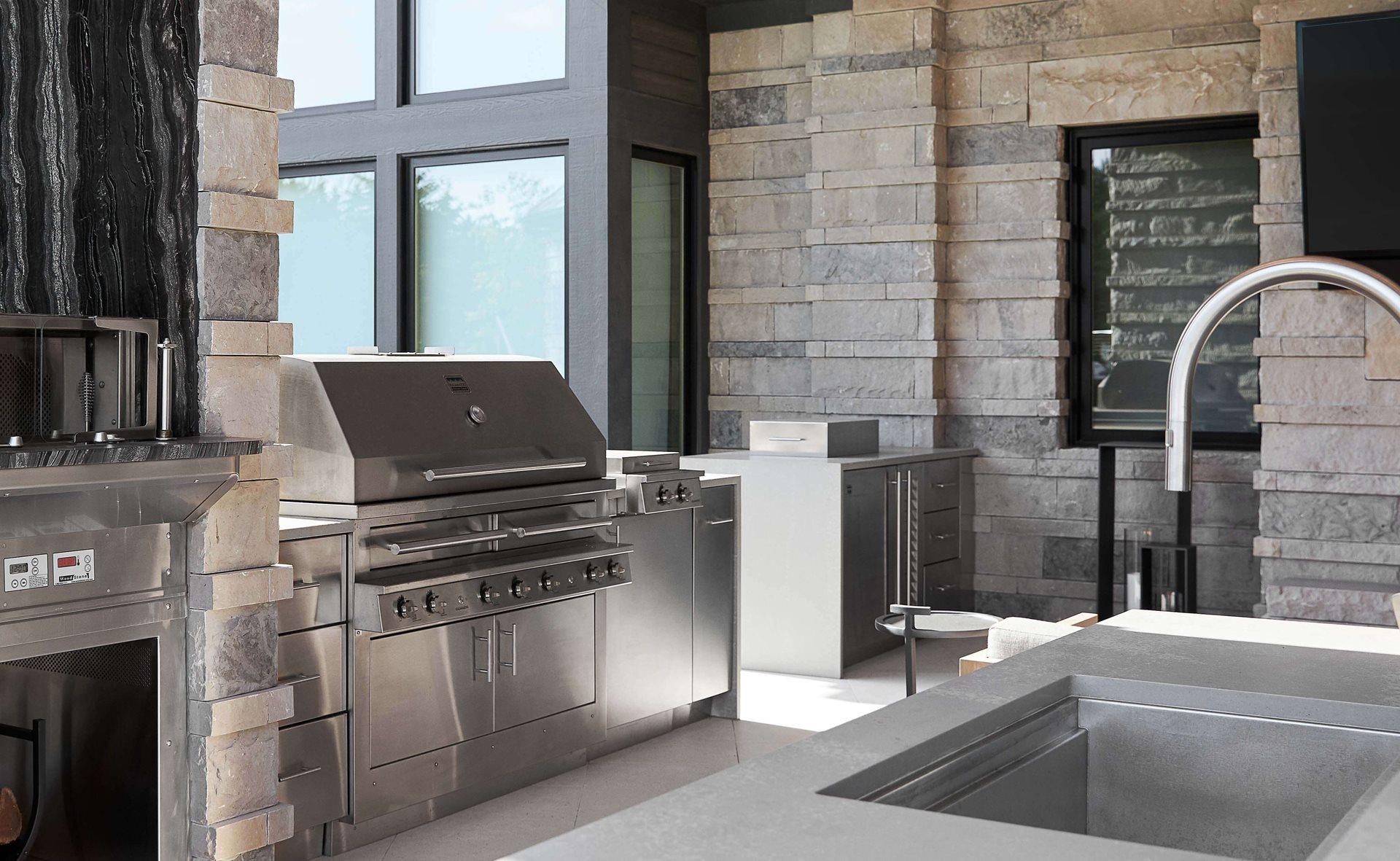 April 27, 2018
AmazingRibs.com
We're excited to announce that the Kalamazoo Smoker Cabinet and the Kalamazoo Hybrid Fire Grill have been awarded Gold Medals for 2018 by AmazingRibs.com!
In 2017, we received a gold medal for the Smoker Cabinet and we're honored to have received this recognition again in addition to a gold medal for our Hybrid Fire Grill. As a resource and authority on grilling and outdoor cooking, AmazingRibs.com covers everything from grilling guides, techniques, reviews and recipes.
Our Smoker Cabinet is a competition grade charcoal smoker that integrates seamlessly into the most sophisticated outdoor kitchens . Thoughtful engineering maximizes heat efficiency and simplifies temperature control with a sealed charcoal system and heavily insulated design.
Our Hybrid Fire Grill offers the ultimate cooking versatility. Grill with gas, wood or charcoal - in any combination - to sear, roast and smoke at temperatures as low as 250 degrees and over 1000 degrees. Our deep firebox engineering creates more even and consistent heat and eliminates hot spots and flare-ups. The superior heat dynamics create better cooking performance across a wide variety of grilling techniques.
Read the full article about the Hybrid Fire Grill award from AmazingRibs.com here.