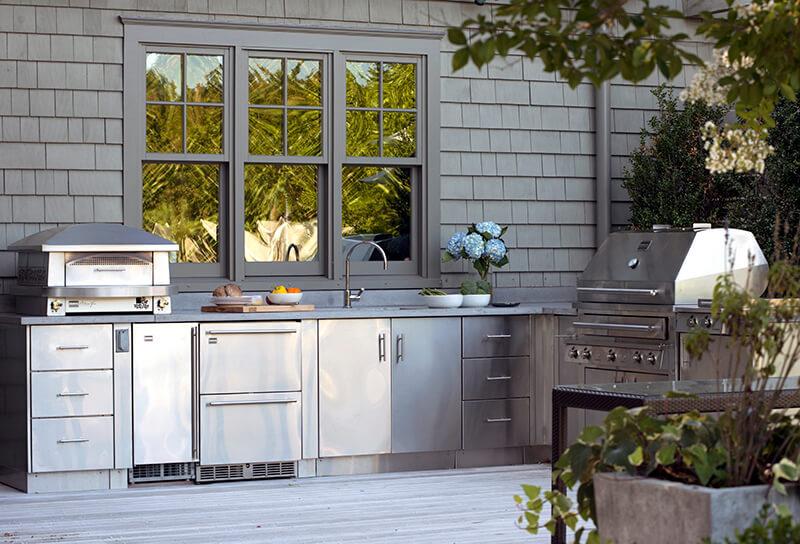 We help our clients every day with designing their outdoor kitchens, so we're glad when we have the chance help even more homeowners learn best practices.
Houzz recently featured some design insights from our chief designer and head of product, Russ Faulk. As Russ points out, "locating the kitchen close to the house will reduce the price of pulling electrical, water and gas lines to a more remote part of your yard." A beautiful Kalamazoo kitchen in the Hamptons was also shown.
The article was also featured by Forbes, Fox News and SF Gate.
---
How To Create A Deluxe Outdoor Kitchen
As summer approaches, you may be thinking about turning your backyard barbecue into your dream cooking and entertaining center. There's an abundance of outdoor options, from simple surrounds for a basic grill to islands so tricked-out that you'd have trouble telling them from indoor ones unless you looked up and saw the sun or moon.
Where to start? We break down the decisions to help you determine what would best fit your lifestyle and budget.