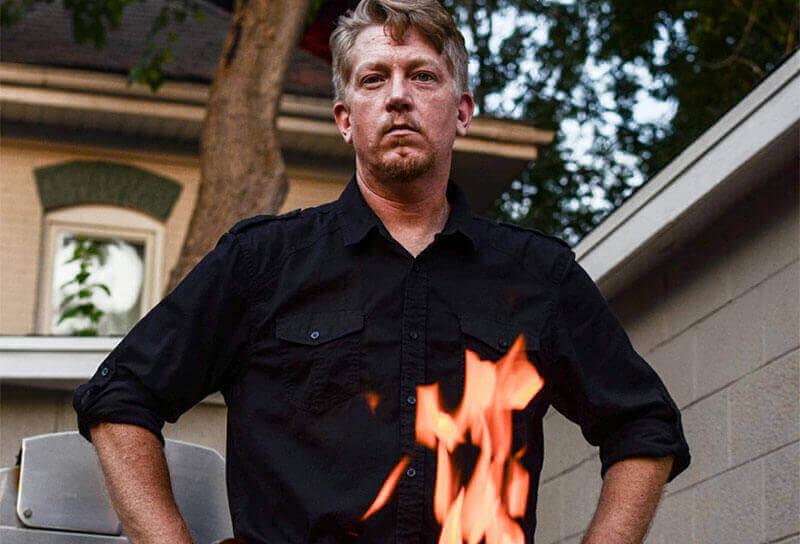 April 24, 2013
derrickriches.com
Derrick Riches, Cookbook Author and Writer, recently traveled to Kalamazoo, Michigan to experience our Hybrid Fire Grills first-hand. It is quite clear in his updated review for the Kalamazoo K750HT Freestanding Grill that he was impressed with the quality and performance of our products. It was a real pleasure cooking with Derrick that snowy morning in our parking lot, and we are happy to share his review.
---
Top 10 Gas Grills above $4,000 for 2013
These are the best of the best of gas grills on the market
The Kalamazoo K750HT is the best gas grill in the world. It is also the most expensive (other than the larger 4-burner version). This is not, however a status symbol grill. I would certainly not like to see this sitting, unused on the patio of some hedge fund manager. There are products that command respect because of their name, but lack the function or capabilities to fulfill their promises. This is not one of those. Only people who truly know grills and outdoor cooking, know how good this grill is. It is designed for those who love to cook. It is the ultimate culinary luxury in the outdoor world...
The cooking system of this grill is unlike anything else I have cooked on.
There are very good grills for a tenth the price. There are a dozen companies making great, comparably sized gas grills for half the price. Is this one twice as good as they are? I've spend a month thinking about this very question and I have to say, that it is worth it. The cooking system of this grill is unlike anything else I have cooked on. The heat is intense, the versatility is simply amazing, and the results are phenomenal. Yes, this is a luxury product that most of us will never own, but it is worth aspiring too.