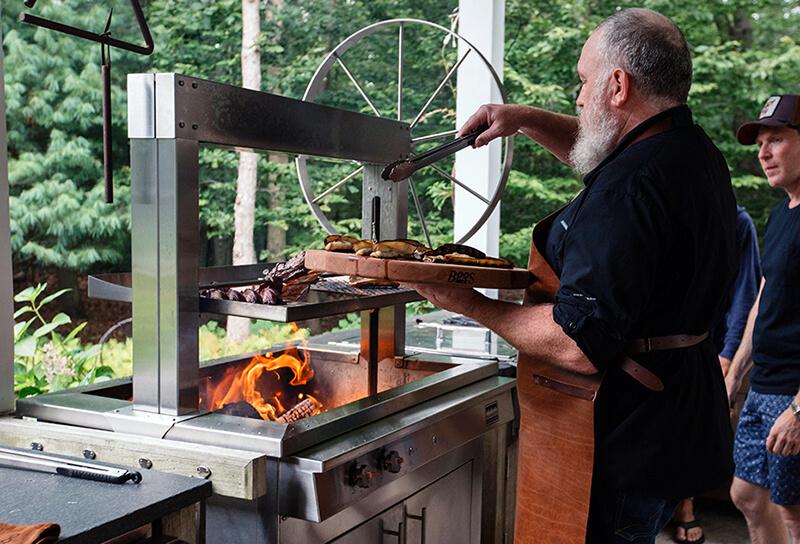 July 18, 2017
Popular Science
We're officially in the thick of grilling season – our favorite time of year by far.
This summer, we've been a part of some fantastic grilling stories to help you get fully prepared. A few recent articles include insights and tips from our grillmaster, Russ Faulk.
Popular Science compiled tips to "scientifically enhance your grill game," and Russ weighed in. One cleaning tip he offers: "You can't just run a wire brush over the top of your grill grate; you have to clean the underside as well, or crusted-on gunk will drip down into the flames."
What size and type of grill should you invest in? In this Orlando Sentinel article by writer Marni Jameson, Russ recommends buying a grill "not for the cook you are now, but for the cook you aspire to be." Remember, there are no universal depths, heights or widths, so upgrading down the road can be a challenge, he points out.
Meanwhile, in a story about outdoor kitchen trends by writer and designer Jamie Gold for Kitchen + Bath Design News, Russ explains that "biggest trends in outdoor kitchens right now are being driven by the food itself. Dedicated smokers for traditional American barbecue, specialty wood-fired grills for Argentine-style cooking and intensely hot pizza ovens for perfect Neapolitan-style pizzas" are among the top features consumers are looking for.