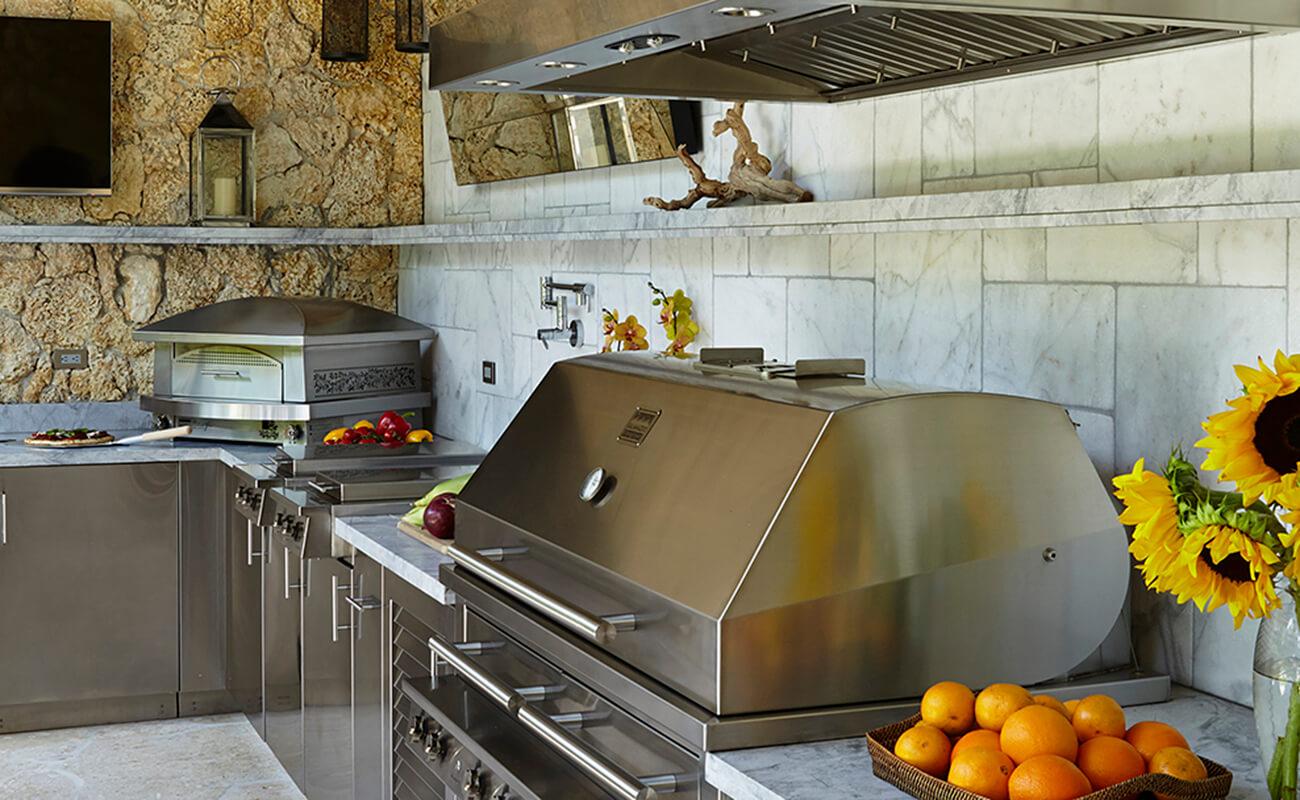 July 05, 2018
KBB Collective
Summertime is here and we're taking full advantage of the outdoor cooking season by getting outside to grill, smoke and roast meals under the open sky. We're not the only ones who are excited about the change in seasons.
Snyder Diamond, wants you to get outdoors and start grilling! They recently put together a round-up of their best selling outdoor kitchen products including Kalamazoo Outdoor Gourmet. Patrick Gunn, Appliance Specialist knows clients want the best of the best for their outdoor kitchens, "Kalamazoo is top of the line and built like a tank; their products will last for years in even the harshest environments."
It's not just about the grill, but other specialty outdoor cooking products like our Artisan Fire Pizza Oven. Liza Jones, an interior designer, said she had never suggested a client add a pizza oven to their home, until seeing our Artisan Fire Pizza Oven at this year's Kitchen & Bath Industry Show. Writing for KBB Collective Lisa commented, "Just think how much your clients will enjoy eating at home after you steer them toward adding this simple luxury to their kitchen or outdoor living space."
Meanwhile, BCM Magazine knows the importance of choosing an excellent grill for the heart of your outdoor kitchen, "Because the real gathering occurs around the grill," and we couldn't agree more. They featured the Hybrid Fire Grill in their March issue discussing what makes this grill the ultimate cooking machine.