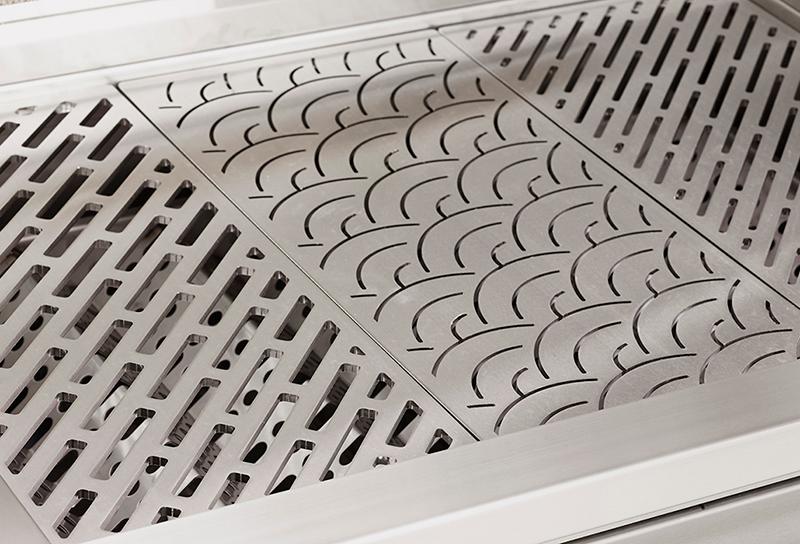 June 08, 2016
Gear Patrol
As summer gets underway, our Hybrid Fire Grill is earning recognition as one of the top grills for the season.
The K750HT Hybrid Fire Grill was named one of Gear Patrol's "only gas grills you'll ever need," noting that one of its biggest advantages is that it also allows you to cook with charcoal and wood. Writer Jack Seemer dubbed it "the mack daddy of outdoor cooking gear."
The Hybrid also made Thrillist's list of "11 awesome grills you'll want this summer." As writer Christine Rotondo points out, deciding what fuel to use is an ongoing debate among grilling enthusiasts. But the Hybrid Fire Grill eliminates that by being able to cooking with three different fuels.
Meanwhile, Robb Report featured it in a list of recommended grills for the summer. Writer Bailey Barnard said that the Hybrid Fire Grill "can turn a backyard amateur into a bona fide grill master."
Finally, our K1000HS Hybrid Fire Grill was described as being able to give food the perfect cookout flavor with minimal prep time by CNET writer Fox Van Allen.
---
The Only Three Gas Grills You'll Ever Need
Charcoal grills may be versatile, but they're also finicky, requiring both skill and constant attention when in use. Gas grills, on the other hand, win on convenience. They're easy to ignite, quick to heat and hold their temperature over long periods of time with little attention. Sure, they're also pricey, but well-designed gas grills are easy to care for, with little clean up or overall maintenance, promising years of grade-A barbecue. It's not surprising then that most grills sold today are fueled by gas, whether it be liquid propane or natural gas. These are the three to consider depending on your budget.
Kalamazoo K750HT Hybrid Fire Freestanding Grill
The Grail: Available in an array of sizes (or with a side burner), Kalamazoo's flagship freestanding grill is the mack daddy of outdoor cooking gear. It's fully customizable, starting with laser-cut grilling surfaces in a range of different patterns for meat, fish or vegetables. Its big distinction, however, is that the grill is designed with the ability to cook in conjunction with charcoal or wood for slow, sustained heat, high searing, or any combination of techniques.