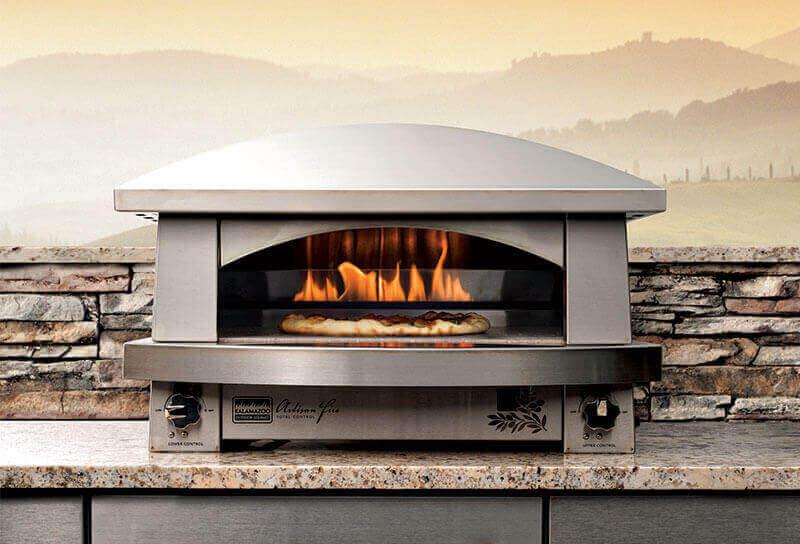 May 15, 2012
Apartment Therapy
As the resident of a tiny apartment, the kitchen of my dreams is one big enough so I can't touch both walls simultaneously. But if I really want to dream big, I imagine a true cook's kitchen. A huge, professional quality range and a luxurious double oven for baking both a main dish and a dessert at once. And since both space and price are non-issues, a pizza oven ensures that I'm never more than 10 minutes away from a pizzeria quality pie.
But I just don't feel at home in a chrome castle, so I've also included plenty of earthy touches — a dip-dye rug, a rugged wooden fruit bowl and casual, open shelving to keep everything at arm's reach. A sleek telescoping pendant is infinitely adjustable, so it perfectly lights any meal prep. I imagine three or four hanging above a tall countertop with wooden stools for extra kitchen seating.
1. A polished nickel pendant from Arteriors is modern but classic.
2. Portland, Oregon based Clive rocks all things coffee.
3. Open shelving is airy and casual and, in my dream kitchen, always effortlessly organized. Via House Beautiful.
4. The countertop pizza oven from Kalamazoo Outdoor Gourmet doesn't even require installation!
5. A handmade cherry burl wood bowl from Etsy seller Timberturner.
6. A classic tractor seat stool from Bassam Fellows done in sleek wood.
7. A 60'' Viking range is the gold standard for cooks and can be color customized.
8. The indigo and white dip-dye rug from West Elm adds some 70's cool.