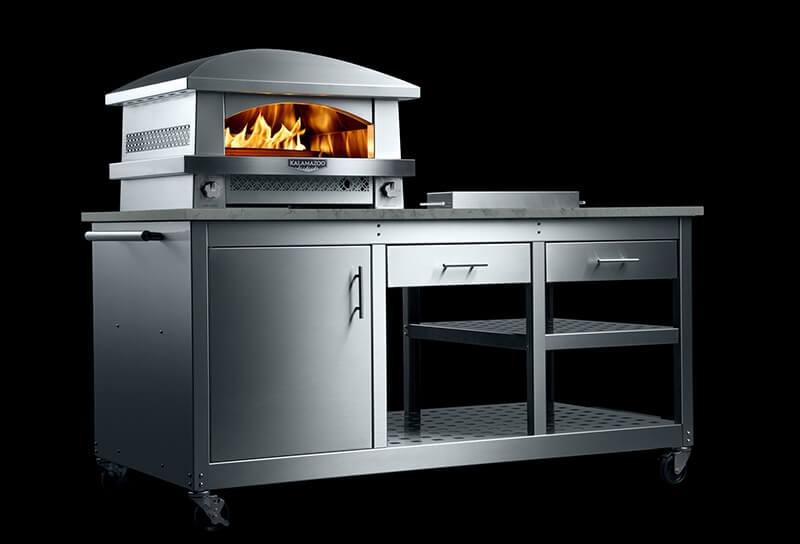 July 28, 2017
Architectural Digest and Thrillist
Summertime is commonly known as "grilling season," but we often refer to it as "outdoor cooking season" because the scope is much wider. Outdoor kitchens can facilitate so many different types of cooking appliances and styles.
One of those is the outdoor pizza oven. We're glad to see that our model, the Artisan Fire Pizza Oven, has garnered some great accolades this summer.
It was featured on Architectural Digest as a product that the magazine's market director "wants right now." She tested it out for a while this summer – making "one of the most delicious pizzas" she ever had – and now understands "what the buzz is all about." We couldn't have said it better!
Meanwhile, Thrillist included the Artisan Fire Pizza Oven in its list of "11 insane grills for your backyard needs." The article calls out its 52,000 BTUs of power (using natural gas) and our convenient Artisan Fire Pizza Oven Cart option for more mobility in your outdoor space.
Get out and enjoy some Neapolitan-style pizza in your outdoor space, before the season is over!