Our vent hoods are styled to coordinate with any grill from our collection. They're all made by the same skilled craftsmen to the same high standards, to last as long as your grill, and protect the surfaces in and around your outdoor kitchen.
---
A vent hood powerful enough for the world's most powerful hybrid gas grill.
The combination of wood, gas and charcoal possible on the Kalamazoo Hybrid Fire Grill can be a challenge for other vent hoods—ours is designed to handle it.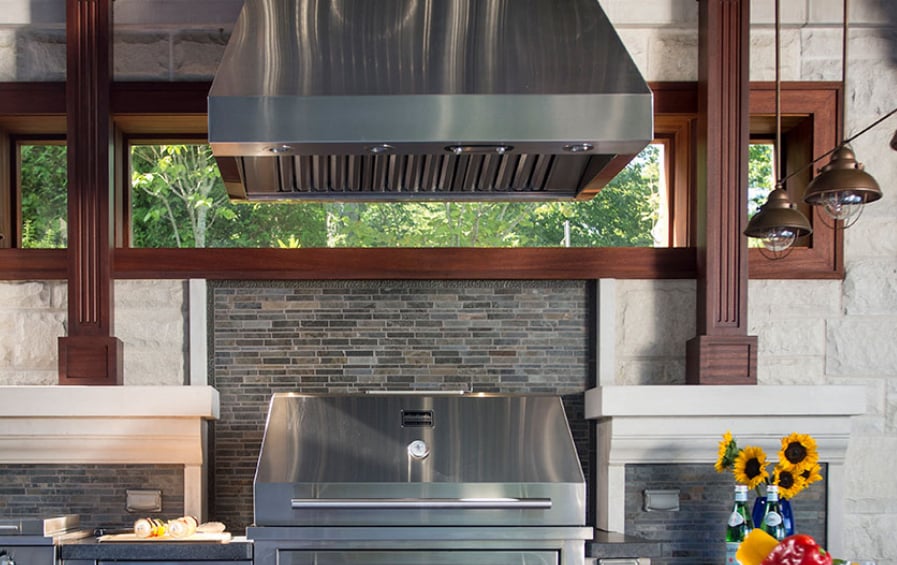 Built-in lighting with two settings.
Illuminate the grill to help you cook after dark, then change to a more relaxed ambiance as you serve the meal.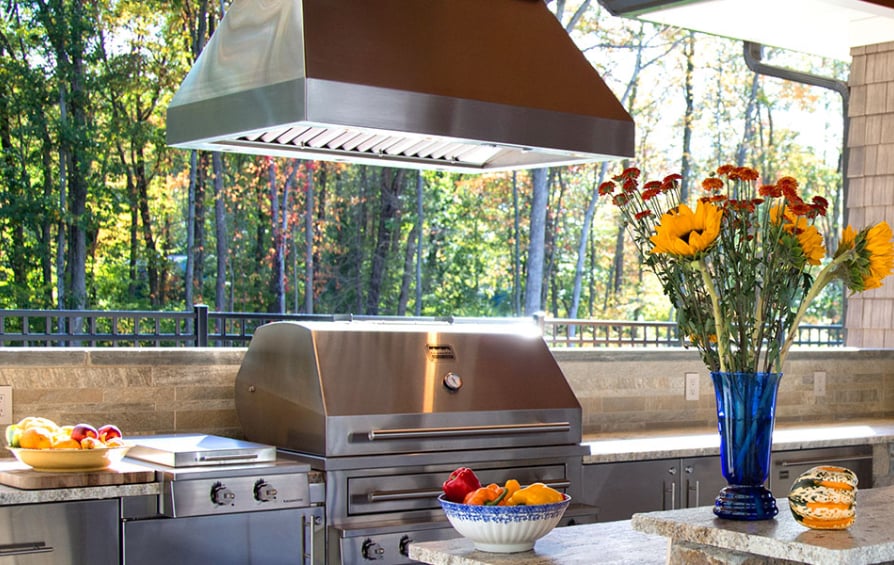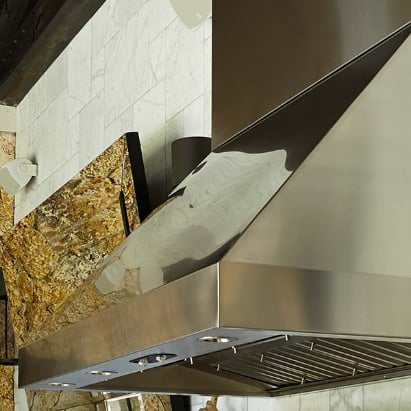 This vent hood complements the aesthetics and performance of the Hybrid Fire Grill, and custom-height chimney covers can be built to order.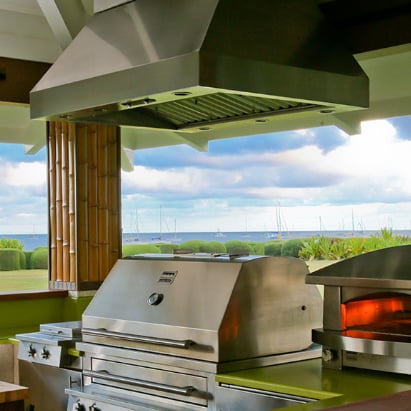 Our Hybrid Fire Grill vent hoods include easy to clean stainless steel baffle filters that will last a lifetime.
Outdoor Kitchen Design Services
Questions? Let us help turn your outdoor kitchen ideas into plans.