AC-T-TAT
Grillmasters Tattoo Motif T-Shirt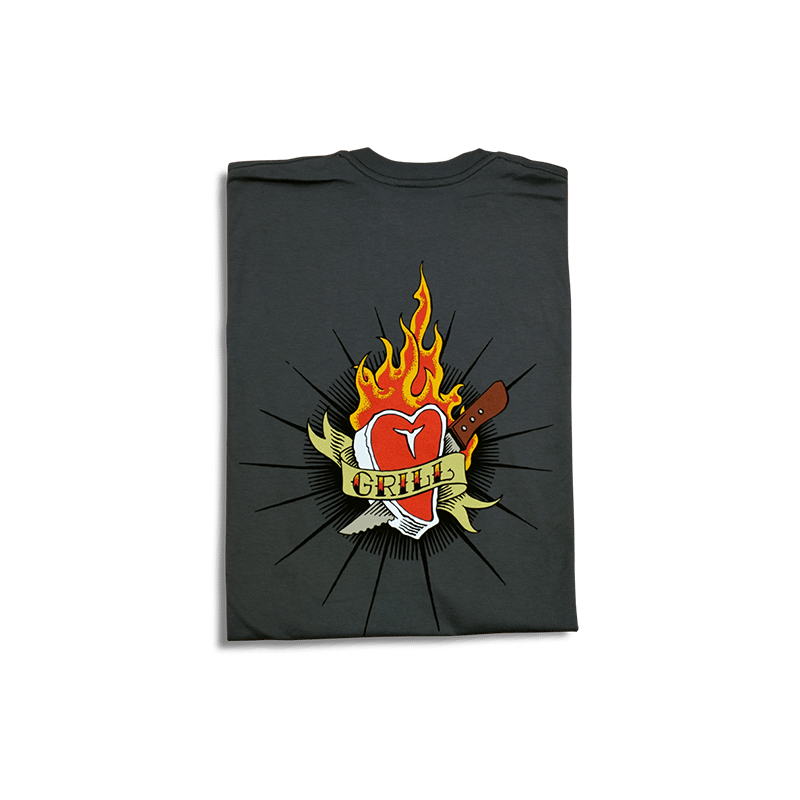 AC-T-TAT
Grillmasters Tattoo Motif T-Shirt
$30 USD
The classic tattoo motif of a dagger through a heart is reinvented using a steak knife through a T-bone steak. A background of fire completes the design. Made of 100% fine ring-spun combed cotton jersey, this T-shirt is exceptionally soft and tight-knit for a flattering drape.
Charcoal & Accessories Options
Images shown may not represent all of your selected options.
Grillmasters Tattoo Motif T-Shirt added to cart successfully.
Browse these related products before checking out.
View Cart
Product Features
---
Dark gray color. Currently available in 2XL.
Shirts are made and printed in the USA.
Large tattoo motif featured on the back, and a Kalamazoo Outdoor Gourmet logo graces the left chest.
We're here. We're available.
Questions arise. Let us know what you're thinking. Also, we can help make your outdoor kitchen vision—whatever it is—into an actionable plan.
Contact Us
Design Support