AC-GR-SCRAPE
Grill Grate Scraper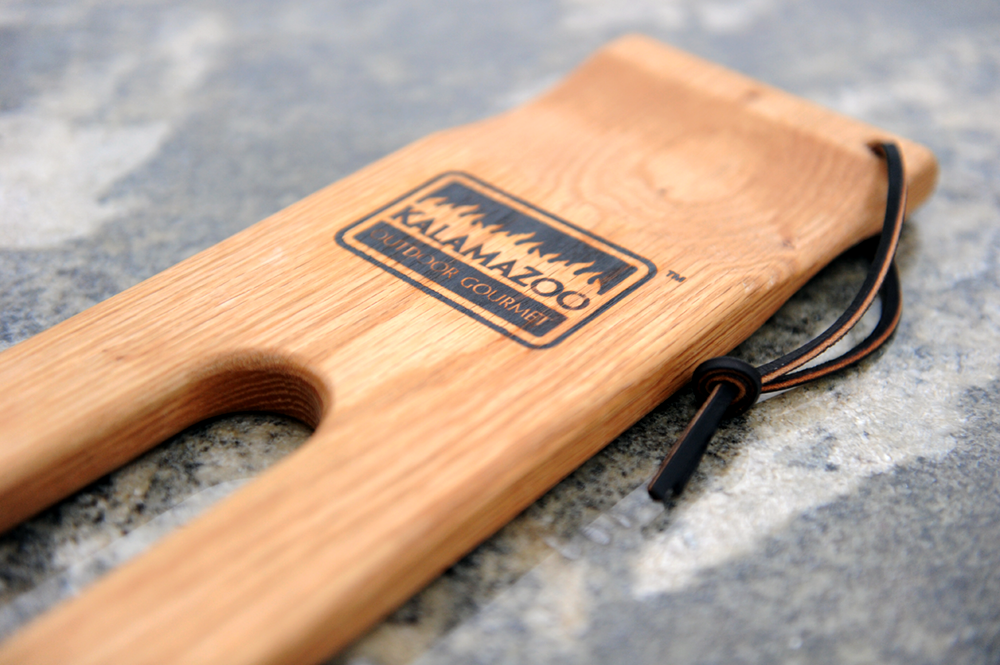 AC-GR-SCRAPE
Grill Grate Scraper
$50
Exclusive to Kalamazoo, this grillmaster-approved, sturdy hardwood grill grate-cleaning tool is a brilliant alternative to a standard wire brush.
Add To Cart
Request Information
---
The Grate Scrape's large, long design gives you two-handed leverage, making it possible to scrape even the furthest corners of the grill grate without putting your hands too close to the heat. It is optimal for use on Kalamazoo's custom laser-cut grill grates, providing control and power, with absolutely no risk of leaving bristles behind. It is also designed to work well with standard rod surface grill grates, ensuring a super precise scrape every time. Made from all-natural, kiln-dried oak the Grate Scrape will outlast any other conventional grill brush.
Product Features
---
All-natural, made from kiln-dried oak and treated with food-safe mineral oil
Extremely durable and long-lasting
Specially designed for comfortable two-handed use and excellent leverage for cleaning grills grates
To maintain it, protect it from the elements. Wipe clean with a towel after use, and occasionally wipe down with mineral oil.
We're here. We're available.
Questions arise. Let us know what you're thinking. Also, we can help make your outdoor kitchen vision—whatever it is—into an actionable plan.
Contact Us
Design Support