AC-WS-CP
Carnivorous Pyromaniac Grillmasters Workshirt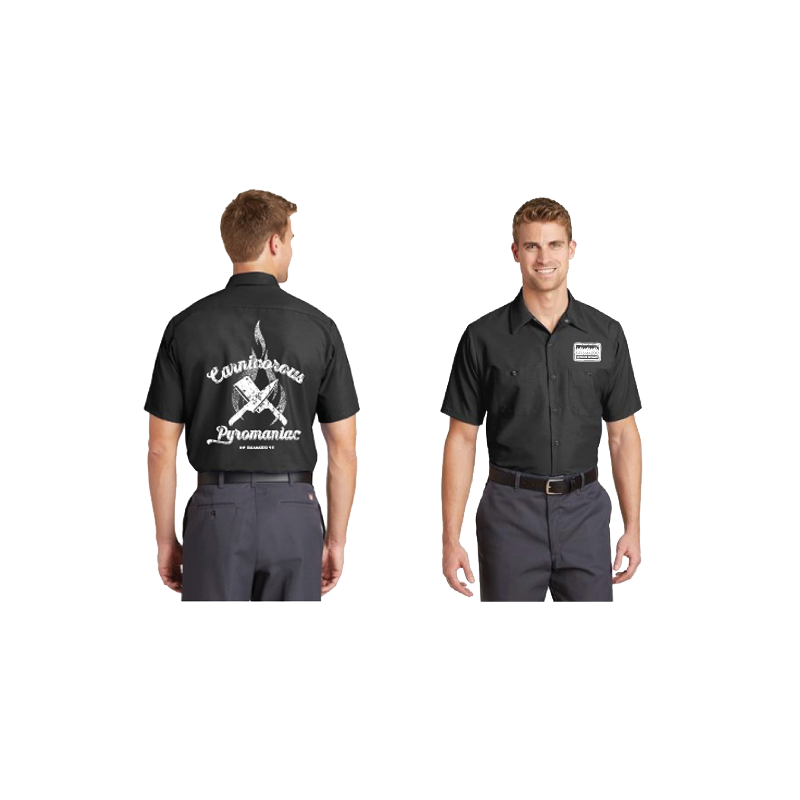 AC-WS-CP
Carnivorous Pyromaniac Grillmasters Workshirt
$50
This unique unisex charcoal grey work shirt is perfect for live fire grilling enthusiasts. Carnivorous Pyromaniac design is screen printed on the back of an industrial-style Red Kap work shirt.
Add To Cart
Request Information
Product Features
---
Charcoal grey Red Kap work shirt with Carnivorous Pyromaniac design screen printed on the back and Kalamazoo Outdoor Gourmet logo on the front above the breast pocket
Open collar with stays
Melamine buttons
Two pockets with pencil stall
Highly durable machine washable 65/35% polyester cotton blend
Shirts are unisex. Available in sizes Small through XXL
We're here. We're available.
Questions arise. Let us know what you're thinking. Also, we can help make your outdoor kitchen vision—whatever it is—into an actionable plan.
Contact Us
Design Support