At Kalamazoo, we pride ourselves on developing and offering the very best in outdoor kitchen design and products. Over the years, we've built many gorgeous outdoor kitchens in coastal regions – and we've seen an increased desire for 316, or marine-grade, stainless steel. We are pleased to announce that we are now offering marine-grade stainless steel as an option for our key products. Read on for Grillmaster Russ Faulk's take on this new product and its best applications.
Q&A With Russ Faulk, Kalamazoo's Grillmaster & Chief Product Designer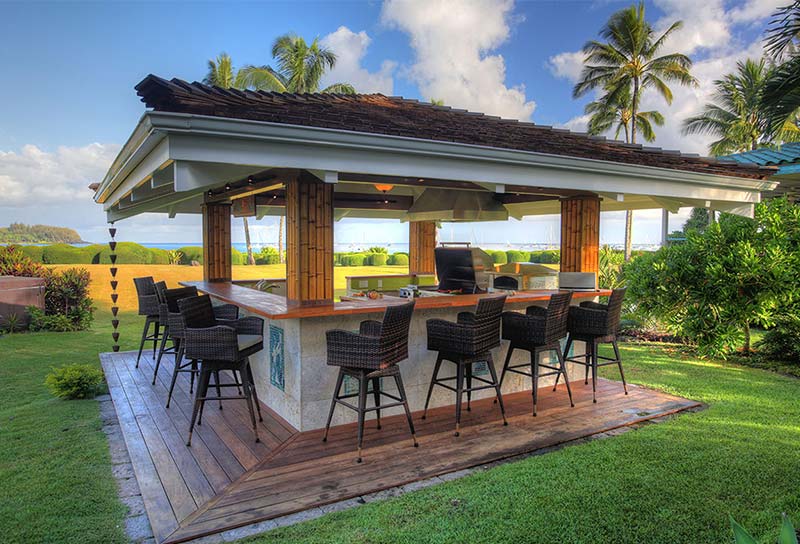 What are the differences between 304 and marine-grade stainless steel?
The biggest difference between marine-grade and 304 stainless steel is the presence of a chemical element called molybdenum, which provides a greater degree of corrosion resistance to salt. Marine-grade stainless is substantially more expensive than 304 stainless, and the market cost fluctuates much more dramatically than it does for 304. You can explore the added cost of marine-grade stainless for each individual product on our website.
Who should consider marine-grade stainless steel?
If your outdoor kitchen site experiences a lot of ocean spray, marine-grade stainless steel will provide stronger protection. While 304 stainless steel is highly corrosion-resistant and durable in its own right, it may require some additional care to remove salt-water residue in coastal regions.
What products are available in marine-grade stainless steel?
Nearly all of our products are available in marine-grade - grills, pizza ovens, cabinetry, cooktops, and refrigeration. These products are all now available with marine-grade stainless steel sheet metal and rivets. Our vent hoods and ice maker will not be available in marine-grade stainless steel.
How does the product design or manufacturing process change based on the type of steel selected?
The overall design of our products will not change when they are made with marine-grade stainless steel. In fact, you will find that there is no visible difference between the two types of stainless steel.
There are two minor differences in our approach to manufacturing products in marine-grade vs. 304 stainless steel. The first difference is that the welding process changes depending on the steel used because different fill rods are used. The second difference is that we meticulously isolate marine-grade stainless steel products from all other products throughout the manufacturing process. Since both types of steel look the same, we carefully manage our marine-grade products to ensure they are built with the correct material.